План стопе рударења кованица Пи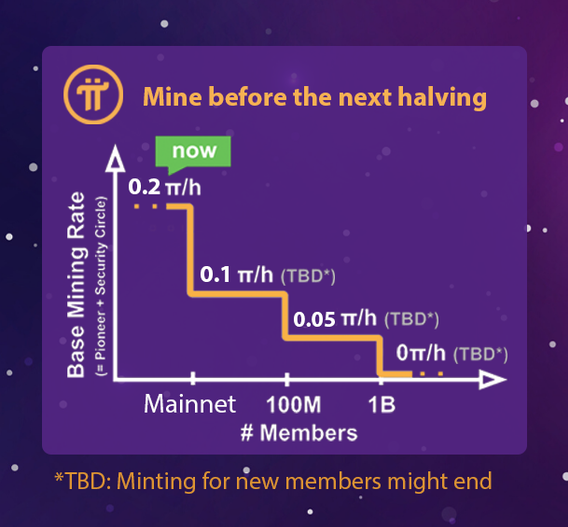 **ТБД = треба утврдити.
Ово је план стопе рударења Пи новчића. Проверите Маиннет, преполовљење стопе рударења, повећање чланова, могућност заустављања новог члана и завршетак рударења.
Према основном тиму, горњи план може да се промени. Међутим, Маиннет је заказан пре краја 2021. Поред тога, стопа рударења може се преполовити или пасти на нулу на Маиннету и када Пи достигне 100 милиона корисника.
The number of users of a blockchain project is an important factor in its success. I believe that Pi coin mining will go on for quite a long time.
Више мог Пи када је могуће.