Plan stope rudarenja pi kovanica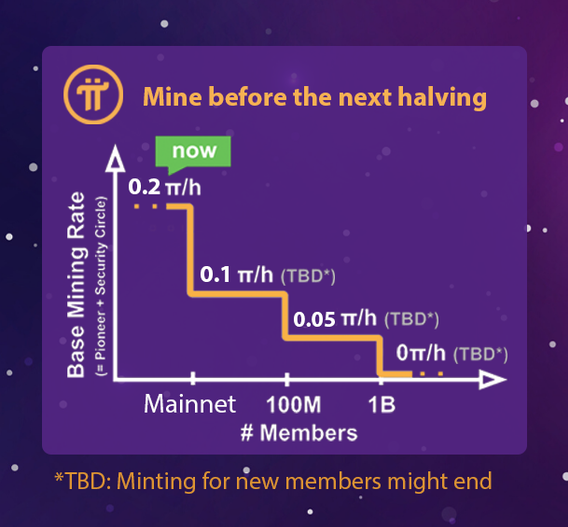 **TBD = utvrditi.
Ovo je plan stope rudarenja Pi kovanice. Provjerite Mainnet, prepolovljenje stope rudarenja, povećanje članova, mogućnost zaustavljanja novog člana i završetak rudarenja.
Prema glavnom timu, gornji plan se može promijeniti. Međutim, Mainnet je zakazan prije kraja 2021. Osim toga, stopa rudarenja može se prepoloviti ili pasti na nulu na Mainnetu i kada Pi dostigne 100 miliona korisnika.
The number of users of a blockchain project is an important factor in its success. I believe that Pi coin mining will go on for quite a long time.
Više mog Pi kada je moguće.