Planul ratelor de extragere a monedelor Pi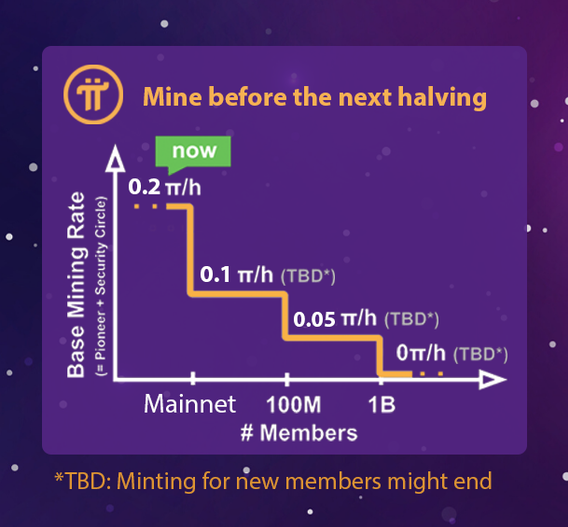 **TBD = de stabilit.
Acesta este planul ratelor miniere al monedei Pi. Verificați rețeaua principală, înjumătățirea ratei de minerit, creșterea membrilor, posibilitatea de a opri noul membru și sfârșitul extragerii.
Potrivit echipei de bază, planul de mai sus se poate schimba. Cu toate acestea, Mainnet este programat înainte de sfârșitul anului 2021. În plus, rata de minerit se poate înjumătăți sau scădea la zero la Mainnet și când Pi ajunge la 100 de milioane de utilizatori.
The number of users of a blockchain project is an important factor in its success. I believe that Pi coin mining will go on for quite a long time.
Mai mult al meu Pi când este posibil.