Tsarin ma'adinan Pi coin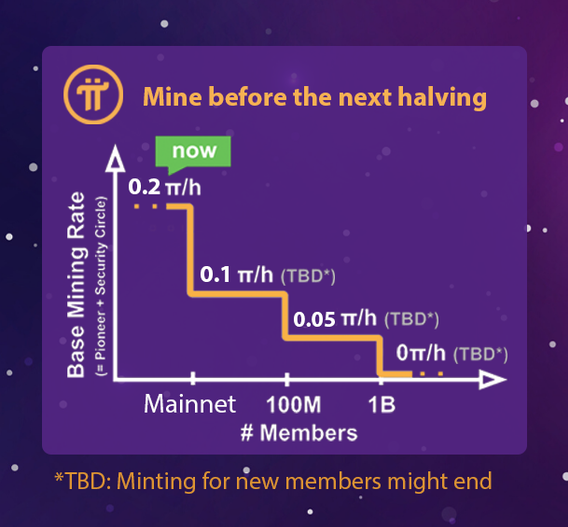 ** TBD = a tantance.
Wannan shine tsarin ƙimar ma'adinai na Pi coin. Bincika Mainnet, Raba ƙimar ma'adinai, haɓaka memba, yuwuwar dakatar da sabon memba da ƙarshen hakar ma'adinai.
Dangane da ainihin ƙungiyar, shirin da ke sama zai iya canzawa. Koyaya, Mainnet an tsara shi kafin ƙarshen 2021. Bugu da ƙari, ƙimar ma'adinai na iya raguwa ko faɗuwa zuwa sifili a Mainnet kuma lokacin da Pi ya kai masu amfani da 100M.
The number of users of a blockchain project is an important factor in its success. I believe that Pi coin mining will go on for quite a long time.
Ƙarin Pi nawa idan zai yiwu.