Let's learn how to mine Pi coin.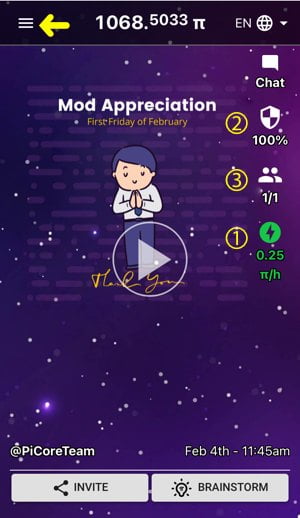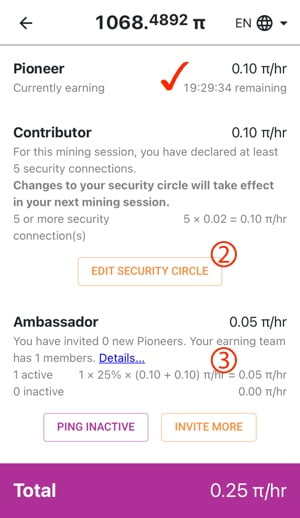 Click mining button on time. Mining session renews every 24 hours.
Make security circle full with 5-10 members who will surely pass KYC. You can make security circle in 4 earning session from first mining. Pi users in your phone Contacts or your earning team can be the circle member.
It is unknown whether minors go through the KYC. So, you'd better not add your kids to the security circle.
Make your earning team huge. It is the key-point to earn many Pi coin. There is no limit on the number and the rewards are quite large. Earning team rewards invited with your code is all yours. It does not concern your inviter. Your inviter becomes your first earning team member.
Invite your friends, family and acquaintance and use a web tool such as blog, YouTube or internet community to build your earning team.
Configure lockup rate. Tab 3bars of Pi app's upper main screen – tab Mainnet – Configure lockup rate. You can get large bonus rewards according to lockup period and amount.
Utility usage bonus. Your activity on Pi browser are monitored by Pi server, so you can get some rewards. The reward amount is determined by the number and proper usage time of apps in Pi Browser.
Run the node of Pi network.